FREQUENTLY ASKED QUESTIONS
I have a cat named Sadie. When she's not frisking around, she loves to be pet!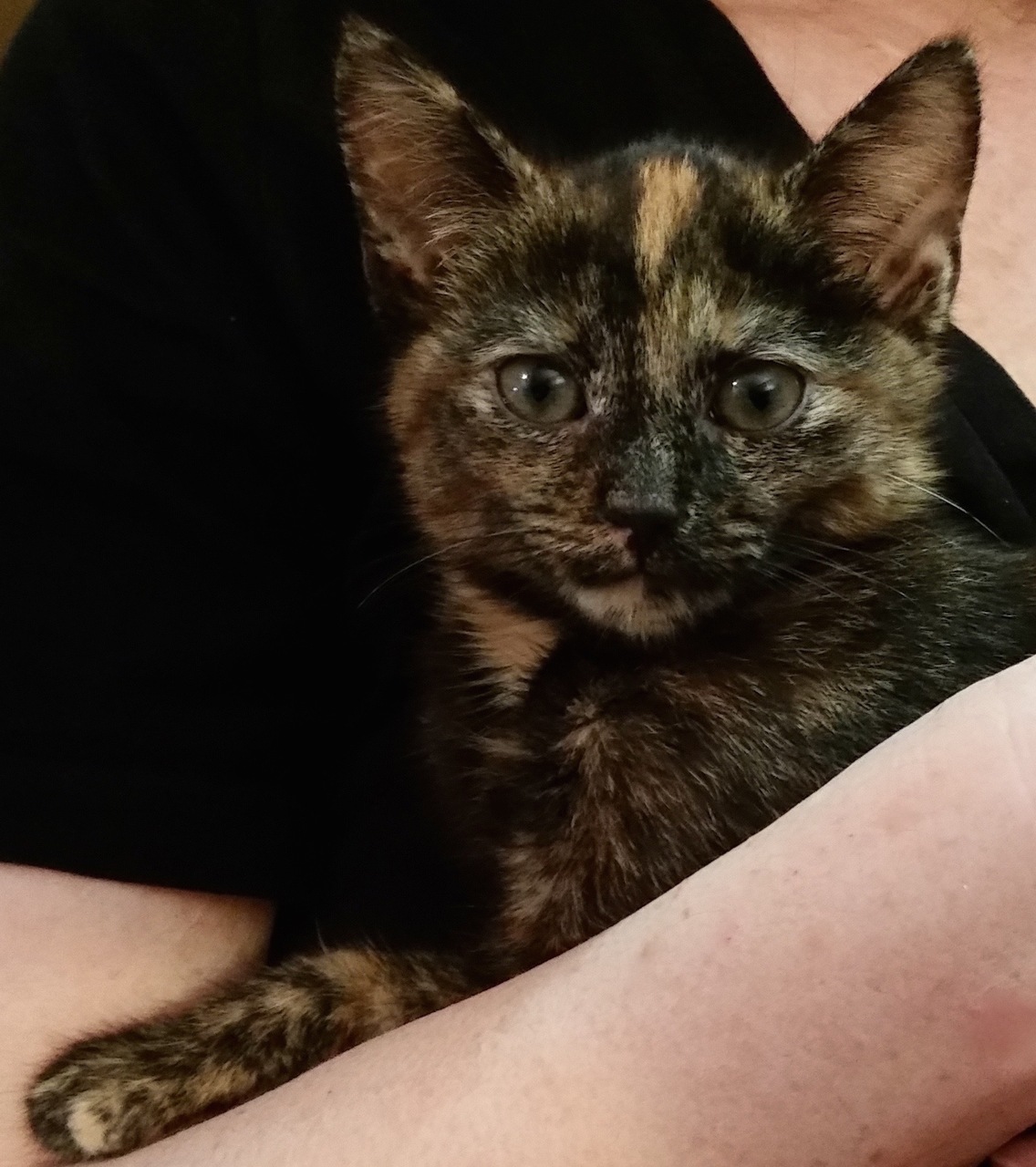 Sadie is the perfect cat for a writer. You know why?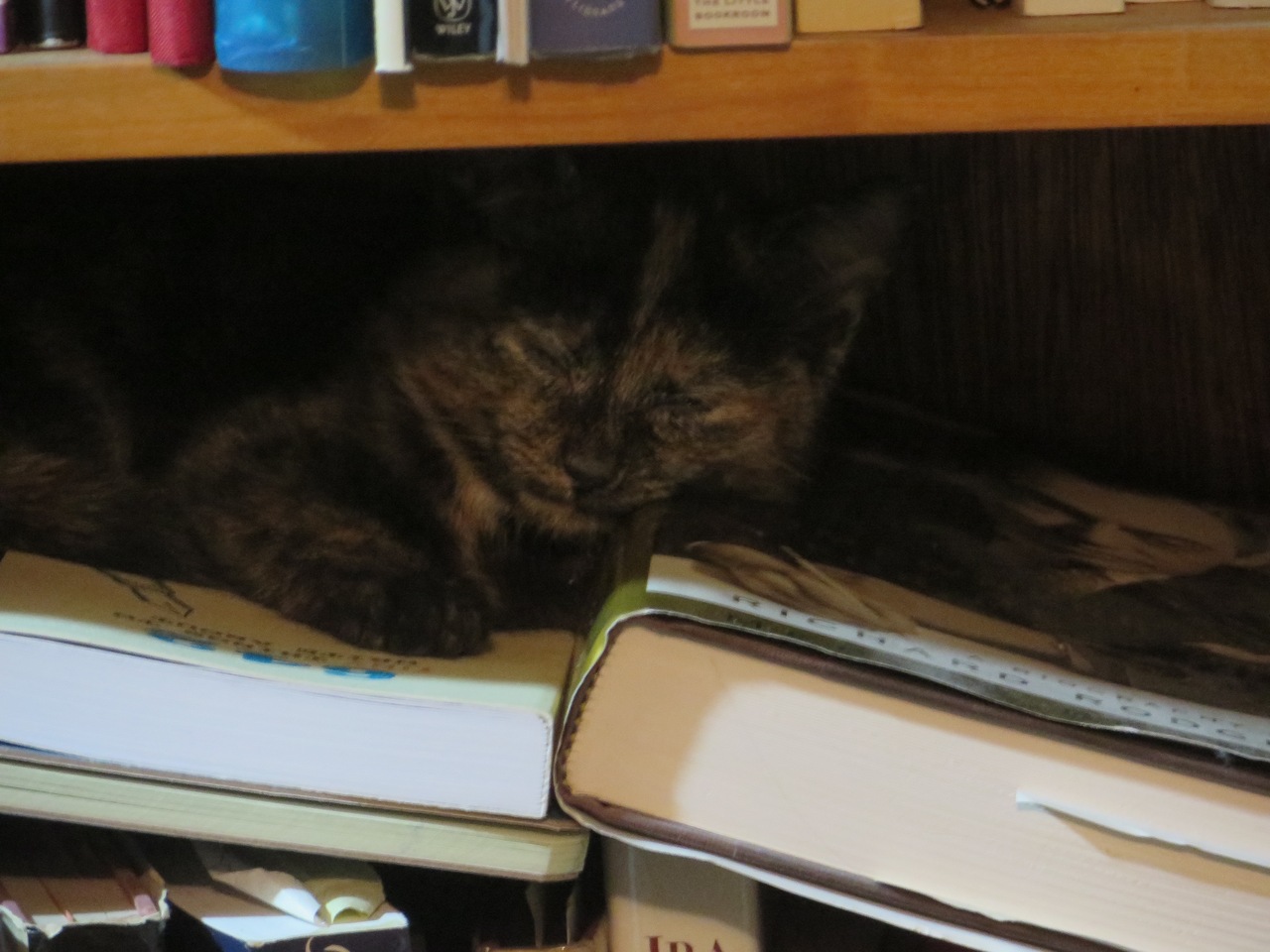 Because she loves to sleep on the bookshelves!!!!
Before Sadie, I had a goldfish and other cats. (I miss you, Buster and Lobelia and Chloe!) And when I was growing up, we had a few dogs , too!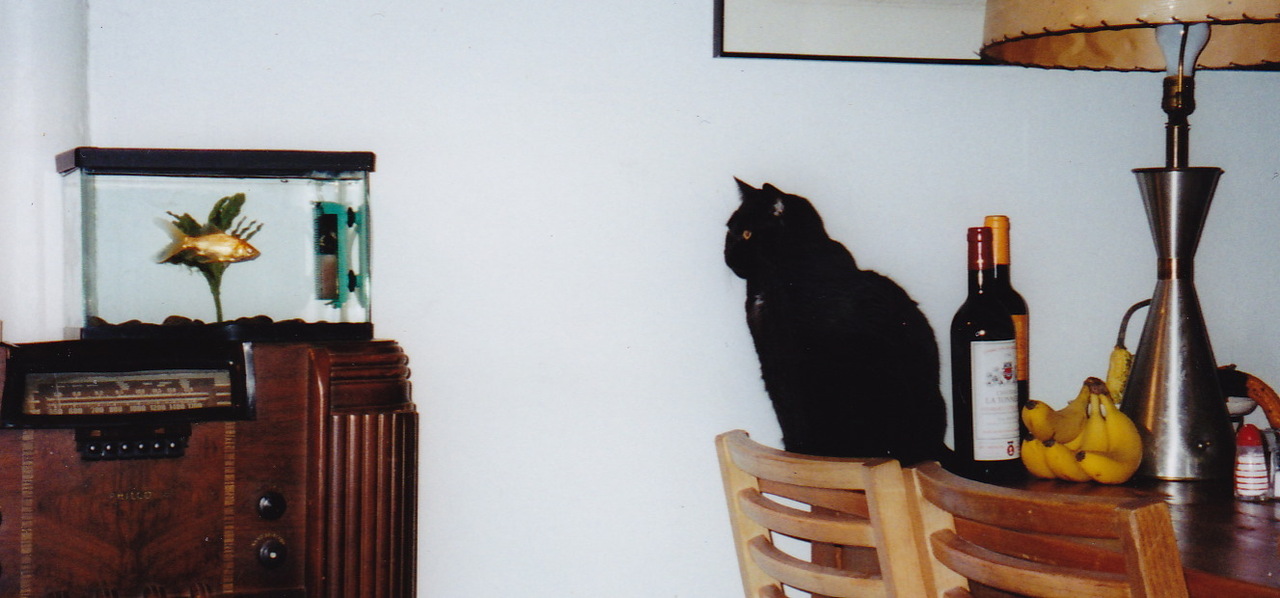 Lobelia the cat makes friends with Sammy the fish.
(Or was she thinking, "Sushi!"?)
HOW DID YOU BECOME A WRITER?

I read! I always loved to read. I was the kind of kid who always had her nose in a book, and I'm still that way. At some point, I thought, "Hey, I could do that," and I tried to write myself. I wrote poems and stories, and when I became an adult I began to write novels and children's picture books and articles for magazines.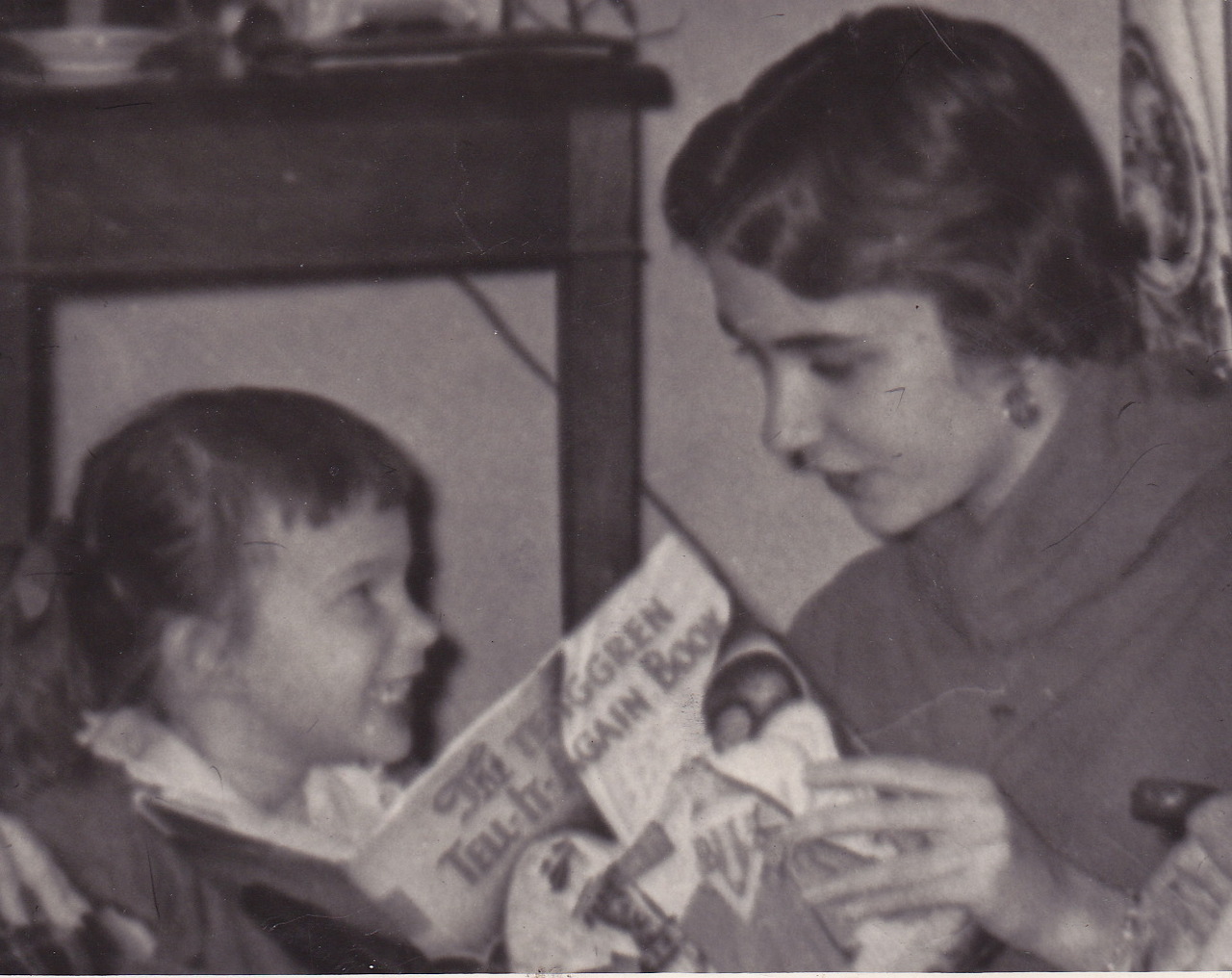 Look how happy I am reading with my Aunt Kitty!
WHAT DO YOU LIKE ABOUT WRITING?
While I'm writing about characters, I get to live with them every day; they feel almost like friends. I also like the sound of words, and the rhythm of sentences. I always read my stories aloud to make sure they sound just right. And it really helps to read them to kids!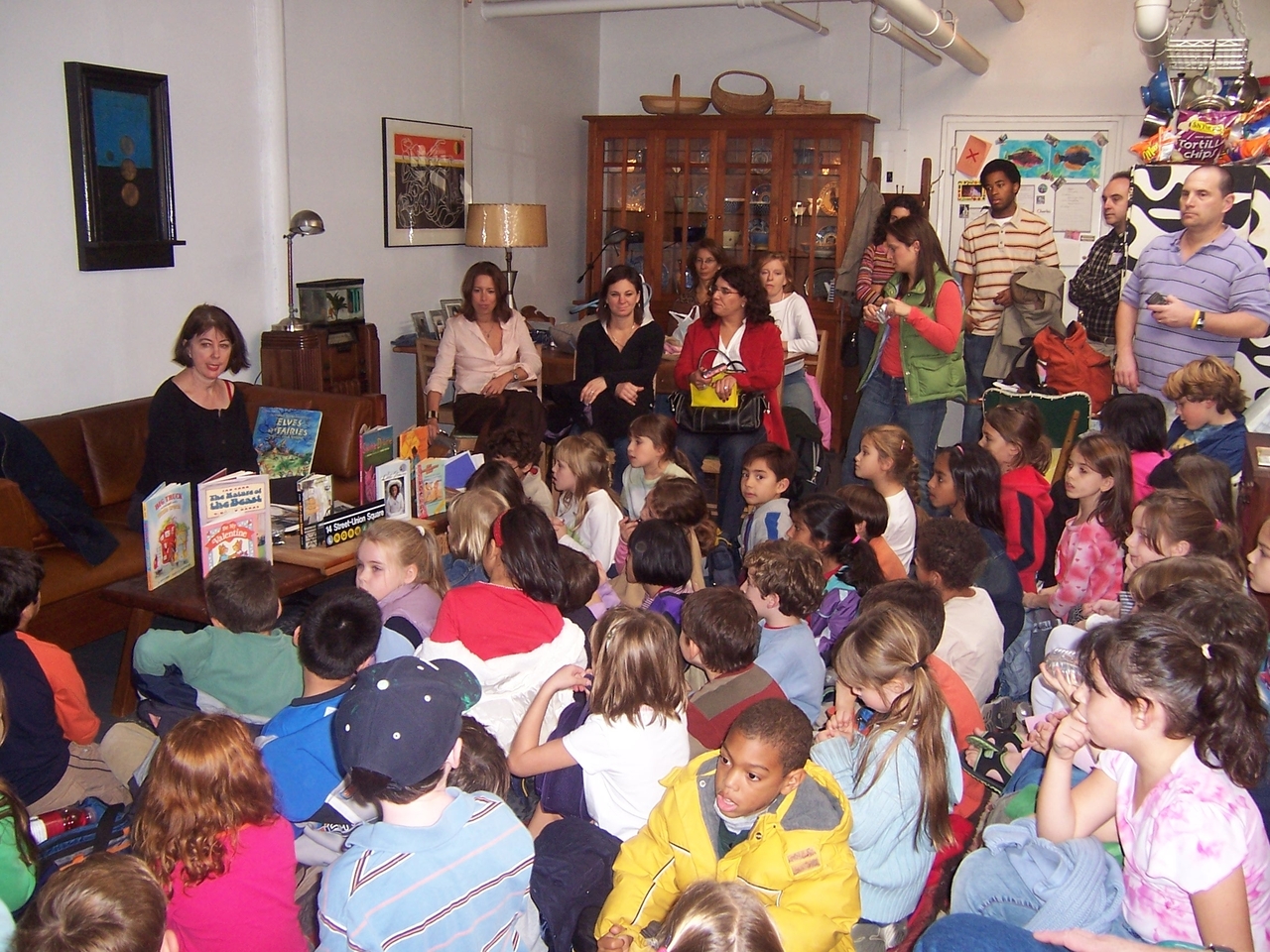 Two classes from P.S. 77 crowded into my apartment for an Author Visit. How cool is that!
HOW DO YOU GET YOUR IDEAS?
From the people I meet, the places I go, the experiences I have every day, my dreams, the articles I come across in newspapers and magazines. Ideas are everywhere! The challenge is to shape them into stories.
UM, I HATE TO ASK SUCH A PERSONAL QUESTION, BUT, HAVE YOU EVER BEEN PART OF THE WITNESS PROTECTION PROGRAM?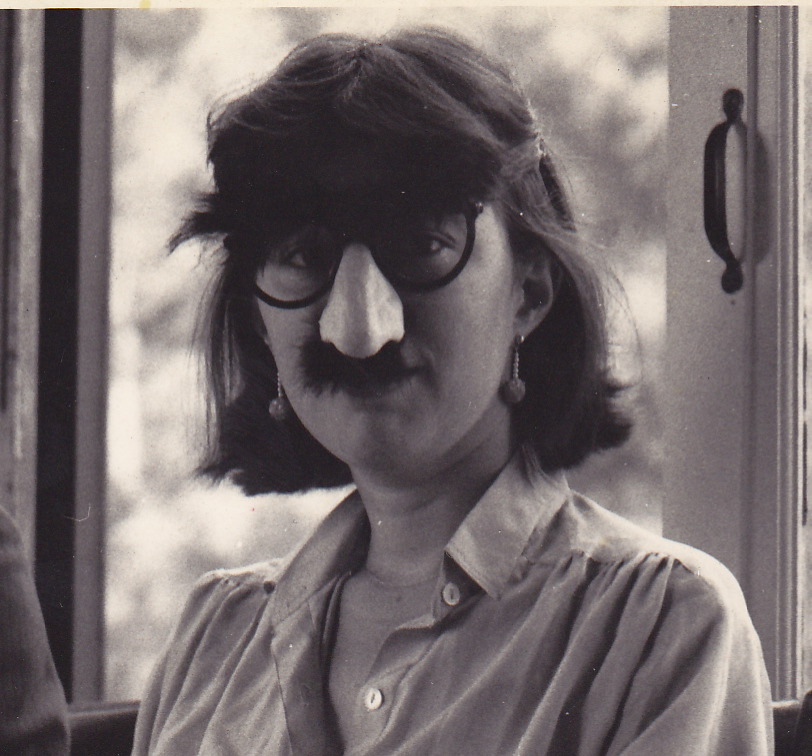 What makes you ask that?????
IF YOU WEREN'T A WRITER, WHAT WOULD YOU BE?
An actress, a ballet dancer, or a clown. All these professions rely on physical expression, not words. Interesting!
WHAT ARE YOUR FAVORITE BOOKS?

Too hard to choose! There are a zillion great new books by amazing writers coming out every year. But back when I was a kid, I loved Island of the Blue Dolphins by Scott O'Dell and Julie of the Wolves by Jean Craighead George. Some of my favorite classic picture books are Crow Boy by Taro Yashima, Jamberry by Bruce Degan, The Quiet Book by Deborah Underwood and Renata Liwska, and Diary of a Worm by Doreen Cronin and Harry Bliss. What are YOUR favorite books?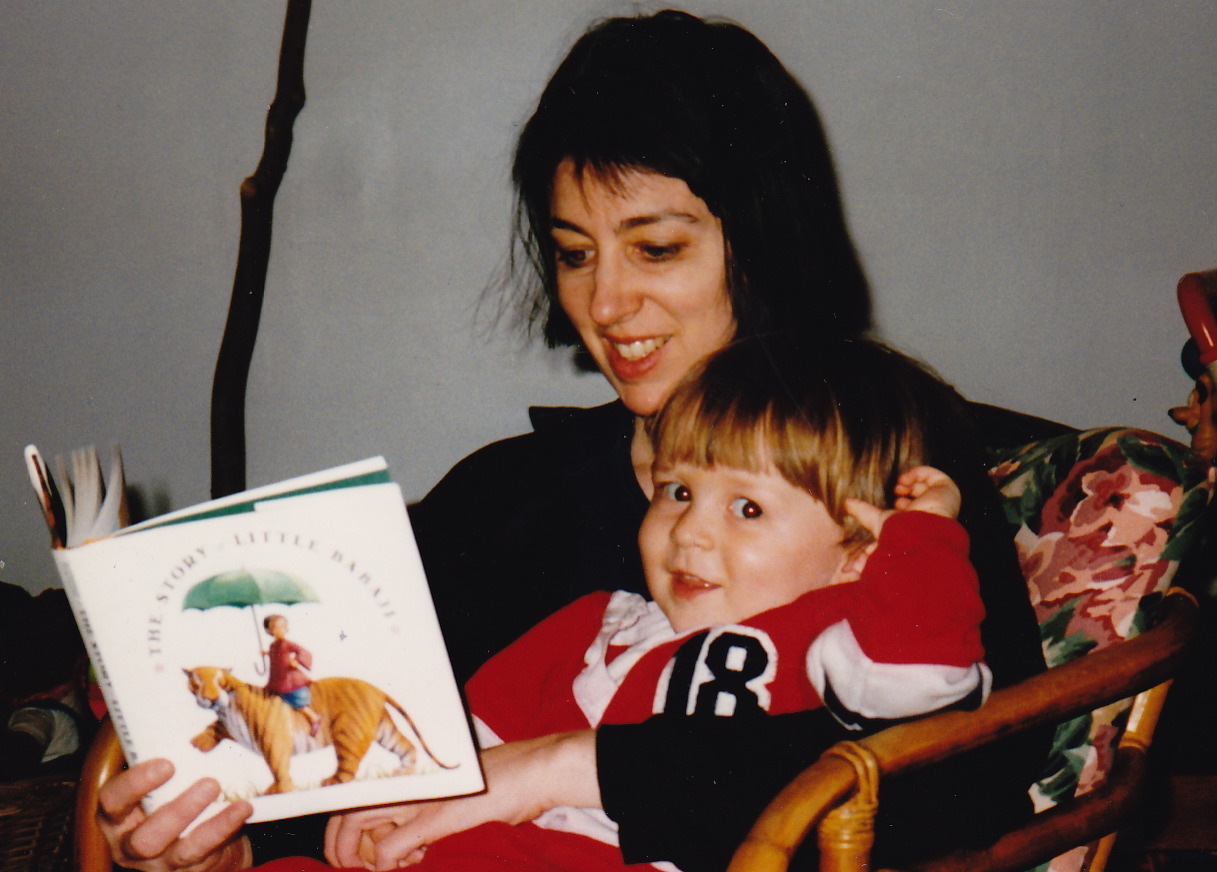 I WANT TO BE A WRITER, TOO. DO YOU HAVE ANY ADVICE?
Read! The more you read, the more you'll accustom your ear to good prose. And REread! If you love a book, read it again -- and again! Pay attention to the structure of the story, and the author's voice, and the style of the sentences. Then, when you sit down to write, write the story that you yourself would like to read. And finally, have fun! If you have fun writing, the reader will have fun reading.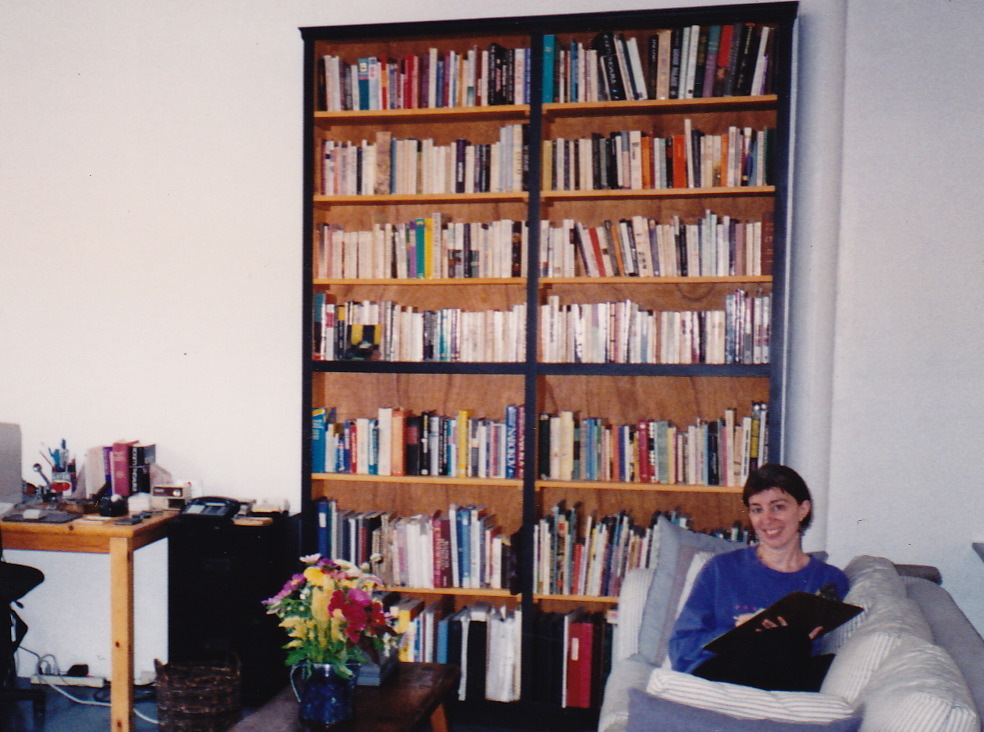 So many books to read -- and write! So little time!