BE MY VALENTINE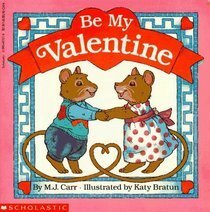 "It was the eve of Valentine's Day. Even the moon was celebrating."
Isadore, a young mouse who lives in a diner, wants to win the heart of Athena. She can scale table legs with ease and leap effortlessly from counter stool to counter stool! Inspired by the diner he lives in, Isadore writes a poem celebrating Athena's charms. "Eyes as bright as polished chrome," he writes. "A smile as saucy as ketchup."

Will Athena be Isadore's Valentine?